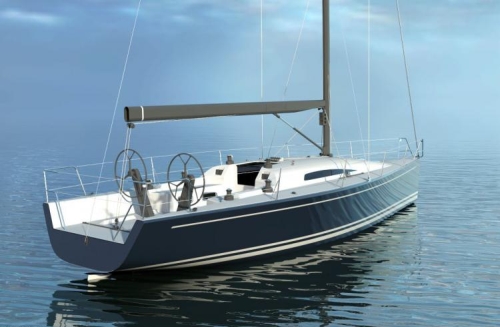 Summit Yachts har startats av av George Carabetta & Barry Carroll (känd från Carroll Marine som bland annat byggde Mumm 30 och Farr 40).
"If you're going to do a race boat that?s not a One-Design, what do you do?" Barry says. ?If you?re going to do handicap sailing, that?s going to be under IRC. If you?re going to do anything in Europe it?s going to be IRC, except for ORC level classes. IRC is the thing to do.?
Deras första båt blir King 40, designad av Mark Mills och byggs av King Marine i Argentina. Designen bygger på ?Tiamat? och ?Mariners Cove? (tidigare Mills-båtar på bloggen är ju Landmark 43 och IRC 39).
The King 40 by Summit Yachts is our latest IRC Cruiser/Racer design commissioned by Summit Yachts. This 12.15m LOA design is intended to provide a true dual-purpose Cruiser/Racer which can compete successfully offshore or around the cans, and still offer a comfortable cockpit and interior for more relaxed family sailing. The King 40 builds on the two most successful designs of this size in recent years, our IRC 39 Mariners Cove and the IRC 40 Tiamat: both UK IRC Champions in 2006. With winning performance in its genes, the King 40 has been positioned to ensure that it has the widest possible performance band, with particular focus on light and medium air performance. High stability is encouraged by the IRC rule and ensures pace all the way up the wind range. The King 40 easily surpasses existing stability requirements for the World?s great ocean races.

The deck plan is an extension of the attractive and ergonomically refined layout we pioneered with Mariner?s Cove. It has been developed to ensure racing ease with none of the usual Cruiser/Racer compromises. The combination of an open racing layout with twin wheels and uncluttered deck combines with the seats and coamings to offer a comfortable cockpit for more relaxed sailing. The swept spreader rig with non-overlapping jibs and masthead kites continues this theme with an easy to handle sailplan which will reward racing crews. A retractable sprit with asymmetric kites is an available option. The foils are the latest CFD-refined shapes to ensure high performance. The lead T-bulb on an SG Iron fin and high aspect rudder combine to provide excellent upwind performance with a very balanced helm.

With the experience and energy of Barry Carroll and George Carabetta at Summit Yachts, and Peter Morton as their European agent; this project is able to draw upon some of the best brains in international yacht racing. It guarantees an unprecedented combination of performance, features, build quality, and competitive price.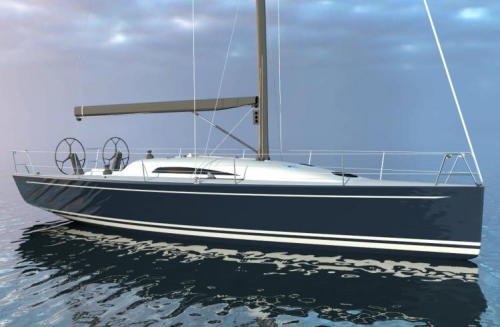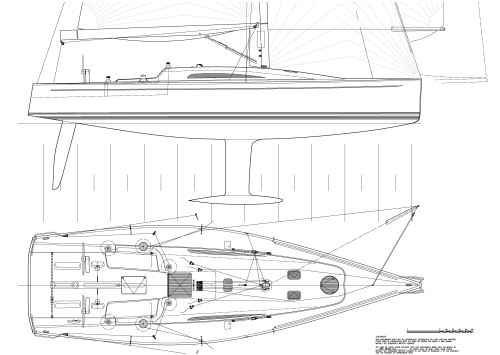 Bonus: för er som undrar vad Mark Mills gör på fritiden?
New 60? Dubai-built Dhow reaching at speed, our new hull shape looking very promising: ?Apparently that thing is a flyer. They sailed against some other boats and it is much faster in any wind condition. When the rudder broke, we had 22 knots on the dial. 16-17 knots of true wind speed.?
No Tags